BRANDING + PUBLICATION +
ART DIRECTION
Between June 2019 and May 2020, I worked for the Texas State Univeristy Campus Recreation department. For a majority of the time I was a part of the student marketing team, we did not have a designated Marking Coordinator. I was able to work with a few other student designers, social media managers and a photographer/videographer to begin creating a cohesive design system for Campus Recreation, and I began the process of bringing together the six program areas in a visual system that allowed ease of use and a clear brand that would belong to any site under the Campus Recreation umbrella.

Visit the TXST Campus Recreation web page

here

.

Consistent formats across all publications.
Simplified, color-coordinated schedule for group exercise classes.
Template for signage across the department; each program area is assigned its own color.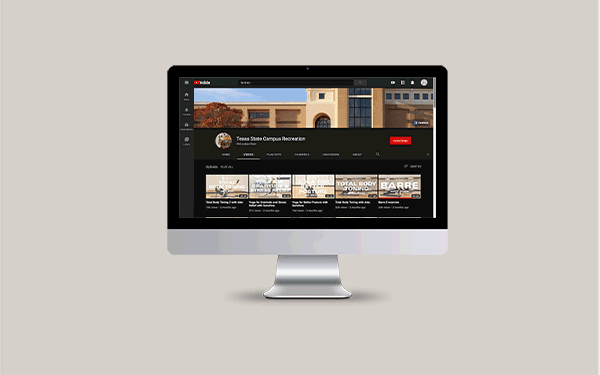 New thumbnail template to create a cohesive YouTube page.